Experience the joy of a quiet mind
Train the body, breath, and mind in various ways, which would include Yoga as mindful movement, relaxation, and meditation.


Are you ready to live a more joyful and peaceful life?
Presencial workshops and Retreats
Learn to meditate in 5 weeks
LEARN TO RELAX, BREATHE & FIND CLARITY
This course offers a good foundation and support for busy people to learn easily and step-by-step the method of meditation. At the end you will be able to create a daily meditation practice at home.
"A wandering mind is an unhappy mind and the average adult spends 47% of his/her awake time not paying attention to what they are doing"
Richard Davidson (Neuroscientist)
CALL ME
+41(0)79 345 55 26
VISIT ME
MeditationWorks.ch
EMAIL ME
info@meditationworks.ch
Some of the ways we can work together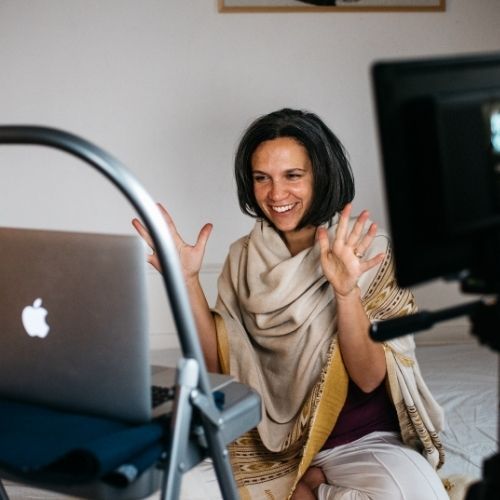 Are you ready to invite more creative silence into your life?
Subscribe to "Maria's Insights" to receive a free monthly inspiration, practices and tips on how to integrate silence and rest in your life
What to expect
Reconnect to your body and feel more calm
Testimonials
What students say
Maria's yoga classes are an excellent mix of meditation, pranayama and vinyasa flow that give you inner energy and peacefulness. She's a very good teacher, kind and attentive as well as very professional. I absolutely recommend her!
Maria is a great teacher, with much patience and encouragement. What makes her classes special is that they go at a measured pace but still push you to explore your limits and to expand those limits, while also taking the time to teach the underlying philosophy behind yoga, its history and evolution over time. I strongly recommend her classes!
Sign up to receive a practice per month!
Get a free practice to help you silencing the mind.
Created with